Briefing
Shibuka is an NGO registered in Rwanda, guiding the development of strong and sustainable young entrepreneurs in Rwanda-and-beyond in line with Rwanda's Made-in-Rwanda, proof-of-nation policy. It achieves this through an opensource global knowledge exchange platform designed for the less certain world we now live in.
Last year Shibuka guided young Rwandan entrepreneurs through the early months of the Rwanda COVID-19 lockdown with an online 'Kwa Muganga' (meaning 'clinic' in Kinyarwandan). The entrepreneurs were struggling to come to terms with the lockdown. The clinic guided them to recover their spirit of Rwandan determination and resilience. You can see their story here. https://youtu.be/UnjrlZdoLCk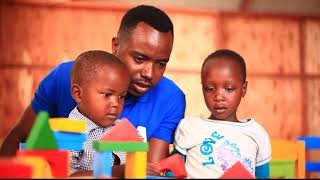 This campaign aims to identify engaging and sustainable TV concepts that are attractive to young entrepreneurs, firstly in Rwanda and then across Africa.
For this purpose, Shibuka has initiated a crowdsourcing contest, to create a rich and diverse pool of innovative, entertaining and engaging ideas from across the world.
Task
The Hyve Crowd is now being invited by Shibuka, with the support of University of Innsbruck and Africa Leadership University students, to submit innovative television concepts that can be developed to enable young entrepreneurs to develop their entrepreneurship skills, capabilities and mindset in the less-certain-world we now live in.
Your contribution can support further unlocking the potential of young Africans to consider an entrepreneurial path and/or to ensure those which are already entrepreneurs create sustainable livelihoods for themselves and others. We want you to be as creative as you possibly can, considering these questions.
How can television be used as an effective media to support the development of young African entrepreneurs?
What types of concepts can be both engaging and educational?
How can the drivers of high failure and discontinuance rates regarding start ups be tackled by using television?
How can a sustainable model be created to ensure that any costs can be covered, and any surplus / revenues can be further used to support Shibuka's work? What might be the source of revenues and funding? Make your contest submission stand out! Download our guide here!